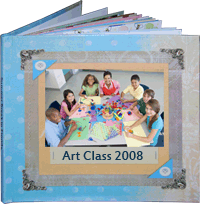 We publish school yearbooks, athletic photo books, club activity books, campus life memory books for thousands of schools across the 50 states. We offer many different fundraising options for you, such as cookbooks, photo books, photo calendars and more...
Our treasured yearbooks will present the unique image and spirits for your school and organization.
Try our free yearbook maker software, which gives you the full flexibility in the design.
If you have any questions, please contact us at 901-853-7070.